Our Dumpsters
Choose from our selection below and click Book Online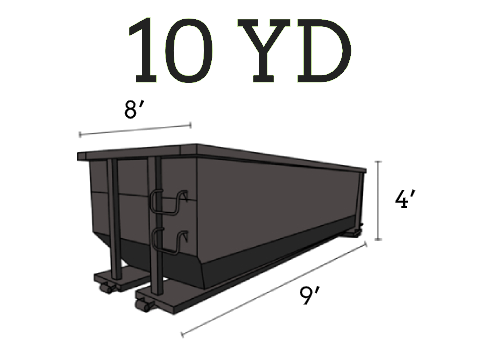 $350.00
1-7 Day rental 2 tons of material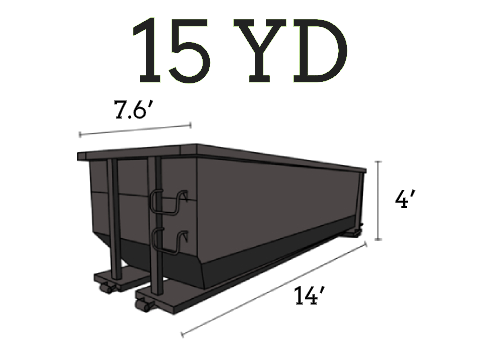 $400.00
1-7 Day rental 3 tons of material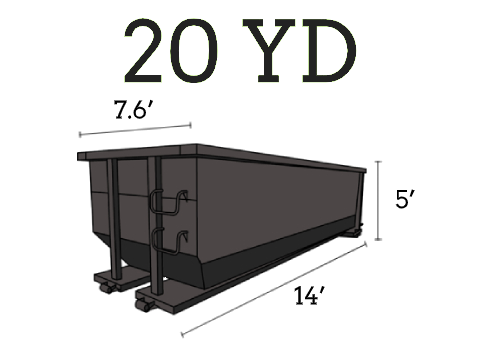 $450.00
1-7 Day rental 4 tons of material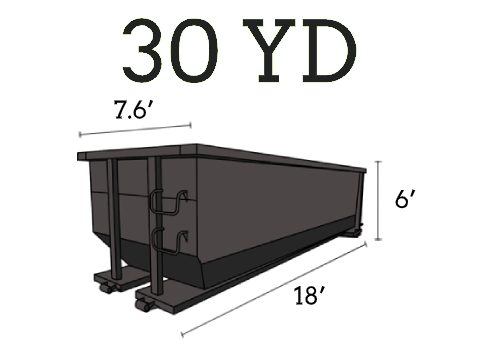 $550.00
1-7 Day rental 6 tons of material
Dumpster Rentals At Your Service
Creekside Dumpsters bring you the dumpster rentals you need to complete your next project. No matter what type of project you have coming up that requires the use of a high-quality, reliable dumpster, you can count on our team to help you get the job done right. As a locally owned and operated business, you can count on us to truly care about you, and our stellar customer service will prove that. From affordable prices and easy online ordering to friendly and knowledgeable customer service, we're your number one choice for dumpster rentals in the area. We have multiple dumpster sizes to choose from, helping to ensure that you have the perfect one for your project.
The Perfect Dumpster Rental For Your Next Project
Here at Creekside Dumpsters, we have the perfect dumpster solution for your next undertaking. There are so many different kinds of projects that require the use of a dumpster. Luckily, we have four different sizes for our clients to choose from which helps to make sure that you're getting the right one for the job. There's no sense in renting a dumpster that's too big or too small, that's both inefficient and a waste of time. With years of dedicated service delivering dumpsters for all kinds of projects, we can help you select the perfect hook lift dumpster for your upcoming job. We make it so simple and easy to get rid of your unwanted junk and waste that you'll be asking yourself why you didn't do it sooner! So whether your home could use a major spring cleaning overhaul or you're a commercial client needing a heavy-duty dumpster to handle a commercial job, we'll help set you up with the right dumpster to handle your waste properly and efficiently. We're dedicated to sustainably disposing of your junk, leaving you with peace of mind that you're working with a company that cares about our local community.
How Creekside Dumpsters LLC Can Help
No matter what type of job or project you have coming up next, make sure that Creekside Dumpsters is on your priority list. Don't make the mistake of starting to haul things out before you have a proper place to put it! The last thing you want to do is handle junk more than once. We're proud to expertly deliver our premium dumpster rentals all over town. From front yards and driveways to commercial buildings and construction sites, you'll see our dumpsters all over town. It's time to stop putting that project off, especially since it's so easy to get the dumpster rental you need for any type of project from Creekside Dumpsters.
24/7 Availability
Our Dumpster Rental's services is always accessable online. Make your selection, schedule dropoff and pay for services anytime of the day, at your own convenience
On Time Delivery
You can always count on us being ontime, and you choose what time works best for you. All of our drivers and junk removal specialist are trained professionals.
Our Dumpsters
Ready to get the dumpster rental process started to kickstart your next project? We make it so easy and convenient to check dumpster rental off your project to-do list. You can securely rent your dumpster right through our online reservation system from the comfort of your own home and on your schedule. Should you have any questions along the way, we invite you to reach out to our expert team. Whether you're a commercial client or an everyday homeowner, we're here for you when you need us, and we can't wait to provide a helping hand in your next project! Check out our dumpster sizes:
10-yard Dumpster
Our 10-yard dumpster rental is our small but mighty guy that's perfect for small household projects. This is your go-to when it comes to attic and garage cleanouts and other minor home projects. This dumpster is easy to set up in even the tightest of places and can hold up to two tons of junk, or 4-5 truckloads.
Book Online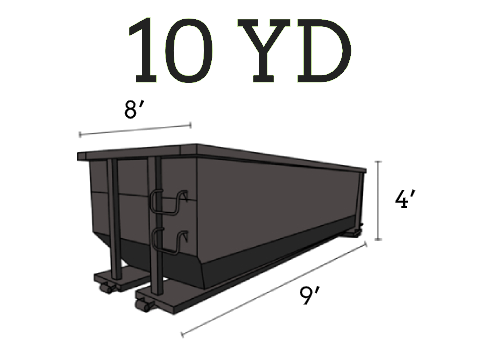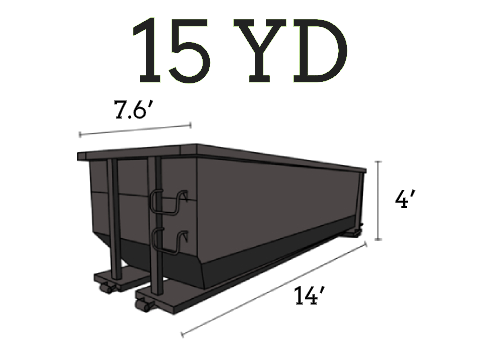 15-yard Dumpster
Our 15-yard dumpster is going to be the best choice for slightly larger projects like a moving cleanout or a small renovation project. This one can accommodate up to three tons of junk or 6-7 truckloads.
Book Online
20-yard Dumpster
With the ability to hold up to four tons of junk, this 20-yard dumpster is perfect for medium-sized home renovation and remodeling projects, bulky waste, and large landscaping projects.
Book Online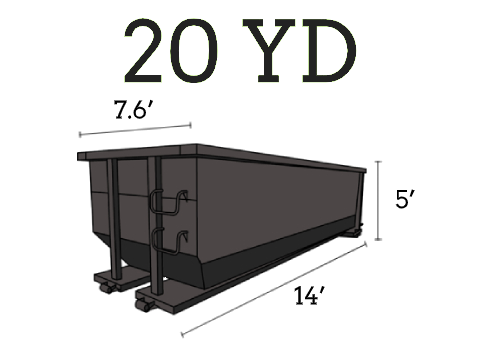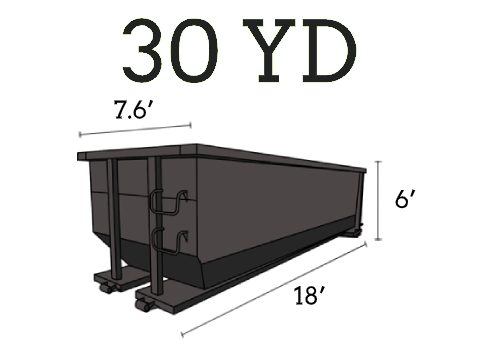 30-yard Dumpster
This extra-large dumpster can hold up to six tons of junk, so if you have a major undertaking coming up, you've met your match. Our 30-yard dumpsters are often the best choice for businesses and commercial projects that have the space to accommodate them and the waste to fill them.
Book Online
Call us today!
616-888-1942
Don't delay that next project, get the ball rolling today with Creekside Dumpsters rental service. When you choose to work with us, you can guarantee that you'll be receiving the highest quality dumpsters along with the best customer service around. The team here at Creekside Dumpsters believes in keeping things simple and making your job easy. We take pride in serving our local community and love knowing that our service is contributing to the beautification of our area. So if you're ready to clean it up and haul it out, get in touch with us today!

Our online ordering system is ready and waiting for you when you're ready. We take the stress, hassle, and guesswork out of dumpster rentals so that you can cross it off your list and move on to your next task with ease.

Office Hours & Service Areas
We are open Monday through Friday 8:00 am to 5:00 pm to answer any of your questions and take your booking over the phone. We are also available Saturday and Sunday by appointment only.

Creekside Dumpsters LLC is a locally owned and operated business serving Kent, Montcalm, Grand Rapids, Greenville, Belding, Cascade, Ionia, Sheridan, Carson City, Stanton, and Gratiot Counties of West Michigan.
To see a complete list of the cities we serve, visit our Service Area page

1. Creekside Dumpsters LLC assumes no liability to damages, not limited to, driveways, sidewalks, lawns, sprinkler systems, septic systems, homes, structures, outbuildings, landscaping, trees and overhead wires past the "curb line". Curb line is described as, leaving a road way (municipality, county, state or federal) and entering private property. Any and all damage will be the responsibility of person ordering dumpster from Creekside Dumpsters LLC, including damage to our trucks, trailers, equipment and dumpsters.

2. Any damage to Creekside Dumpsters LLC trucks, trailers, equipment, dumpsters, etc. from misuse, abuse, overloading etc. will be at the expense of the person/ business renting dumpster.

3. Rental period is for one week unless other arrangements have been made and noted. You are responsible for calling us to schedule pick up. There will a $25.00 per day fee for each day over the 7 day rental period.